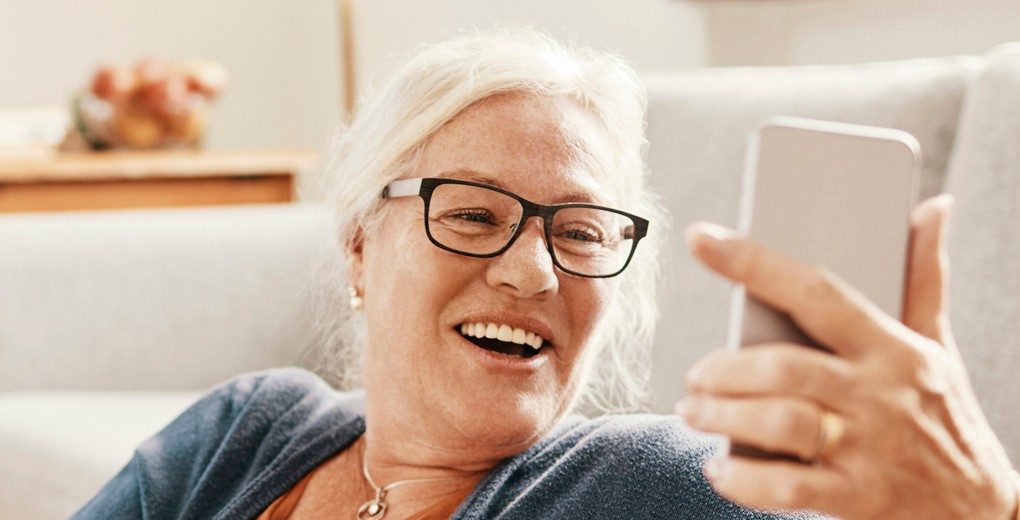 Article written 23/03/2020
As we look to protect older generations, those at heightened risk are being encouraged to self-isolate to avoid exposure to COVID-19. While this move is intended to keep people safe, self-isolation is often incredibly lonely for those affected as they are encouraged to avoid contact with loved ones during this period. With this in mind, we're taking a look at ways you can stay virtually connected with the elderly during the threat of the pandemic.
Equip them with the right tools
If your friend or relative is used to using new technologies or they're willing to learn, there are countless video platforms available which can help you to connect face to face in just a few clicks. Some free tools to consider include: FaceTime, Zoom, Skype and Facebook; and there's plenty more available elsewhere. These don't require either party to be tech savvy either, they're usually very simple and can be used across multiple devices.
Teach them new technology
If they are struggling, try to help with simple tutorials and instructions. There may be a form of digital communication they are comfortable with, such as email, in which case you can send them direct links through to a live video or email a list of simple step-by-step instructions to get them to where they need to be. It may be worth researching elderly-friendly devices on the market which are set up to go live when you choose, without the third-party needing to do anything.
Pick up the phone
Often a phone call can be the best bet when it comes to communicating with older friends and relatives. While not everyone can afford the latest and most up to date equipment for video calls, a simple mobile device can be picked up very cheaply and will give your loved one the option to contact you with ease.
Get creative 
If your parents and/or grandparents are not tech savvy, and nor do they want to learn, you may need to consider different ways to interact with them. For example, if they're a whizz with the DVD player, you could record weekly messages from the family, burn them onto a DVD and send them through the post. For those who can't quite get to grips with video chat, upload a private video onto YouTube and send them the link to open it directly.
Write a letter
Should all else fail, forgo the digital approach and send your loved one a good old-fashioned letter. If you're concerned about the virus transmitting through the post, current guidance specifies that the risk of transmission through post and deliveries is very low. To limit risk as much as possible, the recipient should avoid touching their face while handling the post and give their hands a good wash after.