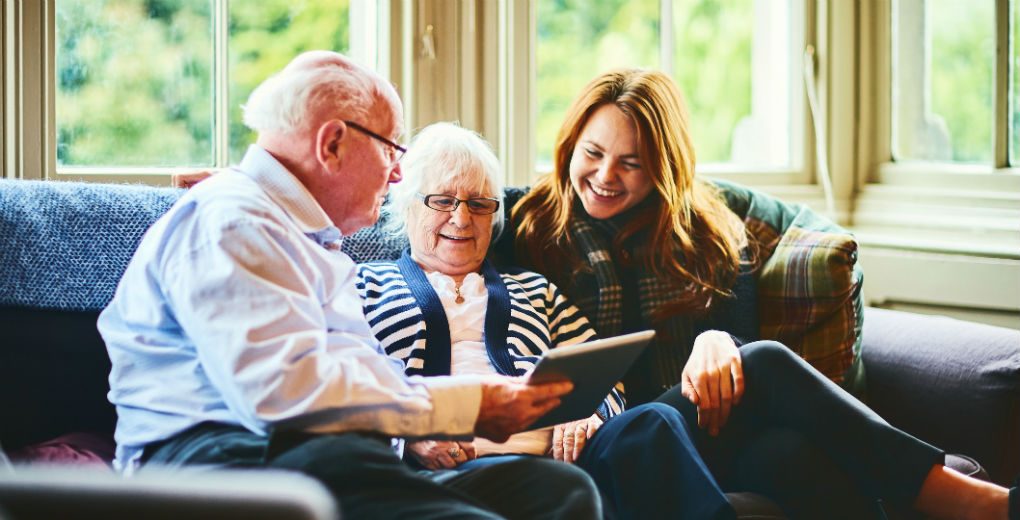 Insurance for care homes is a specialist insurance type since there are so many issues which could arise. Not only does your insurance need to protect the care you give, but you also need to consider the regulatory bodies you adhere to, protection for your staff as well as covering the premises and its contents.
Aldium4Care is pleased to announce that we now have access to a new insurance product to the sector that is underwritten by our Underwriting Division Accuro and is backed by Aviva the UK's largest insurer.
The policy is market leading with updated policy wordings and a modern approach to the care sector. It can provide some of the best levels of cover available all whilst maintaining competitive premiums. This has not replaced our existing markets either but has added to our established markets meaning we can provide you with the best outcomes.
Let's look at some of the basic features of care home insurance.
Liability
Liability insurance should be considered essential for your policy. Liability encompasses various types of cover:
Employers' liability is a legal requirement for anyone employing staff either paid or unpaid. If, for instance, one of your carers suffers an injury or loss due to your negligence or the negligence of the company, the carer may sue you. This covers you for any compensation costs and legal fees.
Public liability is similar to employers' liability but relates to injuries or losses to members of the public. For instance, a resident's family member may slip on an upturned carpet, or their car may be damaged by something you should've considered.
Directors' and Officers' liability or D&O liability protects your management staff from negligent acts and omissions. These may relate to unfair dismissals, contract issues and health and safety concerns which lead to a loss or injury. It's important to note that for directors and officers, they are held personally liable and so insurance is often considered essential.
Medical malpractice
Unlike clinical treatment, care in a nursing home or care home is often to do with judgement as opposed to factual and evidential action. Your carers will be skilled in what they do and usually have several qualifications, but their decisions are often determined by best practices to ensure the resident or patient is as comfortable as they can be.
Unfortunately, this means mistakes can creep in. A single mistake can have disastrous circumstances, and the patient or their family may claim for medical malpractice. This cover aims to protect your team's professional acumen, offering in-depth support and dealing with the legal costs.
Buildings and contents
Of course, your business is home for your residents or patients. Ensuring ample furniture is provided should be a necessity, from wardrobes and cupboards to tables and kitchen apparatus.
The building itself is just as important. If, for instance, the premises suffer a flood, how would the building hold? Would water damage furniture? Would residents need to be temporarily rehomed? In extreme cases such as a fire or explosion, a total rebuild may be necessary which would not only cost a considerable amount, but it could leave the business unable to trade and your residents in need of rehoming.
Business interruption
In such cases, business interruption insurance can help. This cover is aimed at stemming the tide between the initial loss and any continuing loss you suffer, short-term or long-term. So, if you do suffer a flood or fire, the costs of rehousing residents, replacing contents and refurbishing the building itself can be covered.
There are lots of other types of insurance which fit the nuances of your care home. We take the approach that every care home is different, requiring different types and levels of cover based on individual needs.
For an industry which works on prestige, reputation and word of mouth, the right insurance is essential. It maintains your biggest assets—your staff and the residents you care for—whilst supporting you should something go amiss
Our new product can help with
Elderly and Adult care homes
Single site or multiple location risks
Homes which accept general and nursing care plus care of residents with dementia
Homes specifically for residents with learning disabilities or mental health problems
Homes which also have elements of domiciliary care or supported living
Hospices and associated retail and fundraising risks
Increased capacity to write larger homes and/or increased limits or indemnity periods
If you want to speak to one of our specialists about your care home insurance then please click HERE
You can also call our care specialists on 0151 353 3874
Aldium4Care