Care Home Insurance
Aldium4Care is a specialist insurance broker built to help care home owners. Let us take the time to help you with your care home insurance needs.

We will search the market for you to find you the best quote and provide you with affordable insurance cover that is tailored to meets your needs.

Aldium4Care is trusted by thousands of care providers and our care specialists
are ready to help you.

To request a quote, simply enter your details and one of our care
specialists will contact you.

You can also call us directly on 0151 353 3880.
GET A QUOTE
Care Home Insurance from Aldium4Care
Being a specialist Insurance Broker we can arrange insurance cover for all types of care such as;

• Care Homes
• Nursing Homes
• Care homes with Dementia care
• Dual-registered care homes
• Unoccupied property

Helping the care sector for over 20 years Aldium4Care has got you covered.

Click here to see what cover includes
GET A QUOTE
Why Choose Aldium4Care for Care Home Insurance
Aldium has access to market leading insurers and we work with them on your behalf and Aldium also have access to an exclusive care home insurance policy with the UK's largest insurer that is underwritten by Aldiums trading divison Accuro Underwriting.
EXTENSIVE KNOWLEDGE

Our care team will take the time to understand you and your business and help indentify what protection you need. Our staff are dedicated to the care sector and spend their day looking after our care clients.
EXCELLENT CUSTOMER SERVICE
Care Home Insurance isn't just a once a year event. Your needs may change throughout the year or new regulations may be introduced. Whether you have a question about your policy or need help with something else our team will be here to help you with it.
COMPETITIVE PRICES
Once we understand your care insurance needs we will then approach our panel of insurers to find the most competitive package for you. We will send them our presentation of your home so they can better understand your business.
CLAIMS SERVICE
It's something you hope never happens but should you need to make a claim our in-house claims manager will be on hand to manage your claim.
What do our clients say about us?
Don't take our word for it – here's what our clients say:
What can Care Home Insurance cover
Each care homes insurance policy will need different cover, but lets take a look at some of the more common covers found in an insurance policy.

• Building and contents
• Public Liability
• Employers' Liability
• Resident's Personal Liability
• Money and personal assault
• Book Debts
• Business Interruption
• Abuse and Molestation
• Treatment Risk
• Professional Indemnity
• Legal Expenses
• Directors & Officers Insurance
• Data Breach Cover
• Engineering Breakdown
• Loss of Registration

And much more

To discuss your needs call our experts on 0151 353 3880 or click below
GET A QUOTE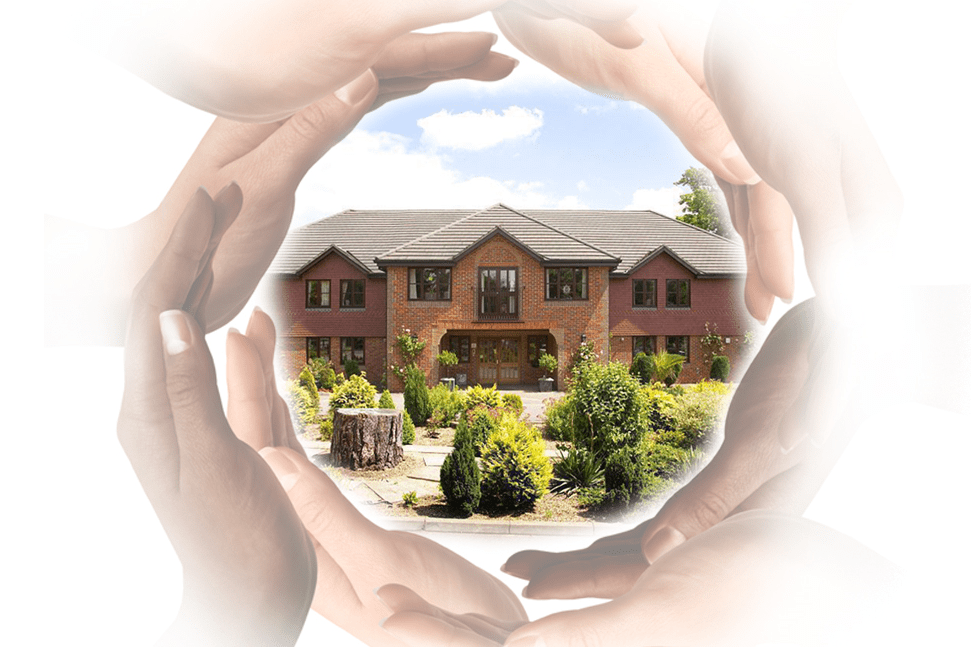 Protecting Your Care Home
An insurance policy has a core purpose which is an arrangement by which a company undertakes to provide a guarantee of compensation for specified loss, damage, illness, or death in return for payment of a specified premium.

Whilst we would all love insurance to be that 5 minute task that comes around once per year it isn't. It is a lifeline extension of your business that can make the difference in a time of need whether or not your business can survive a claim. Whether it's a storm, a theft or an injured employee.

Aldium4Care will take the time to get to know you and your care home and review your insurance needs in full.
GET A QUOTE
Frequently Asked Questions | Care Home Insurance
What's the difference between Personal Accident Cover and Employers Liability?
Employers Liability Cover – As an employer you are legally required to have Employers Liability cover. This covers you for claims bought against by an employee as a result of bodily injury or disease caused in the course of their employment. Your insurer will indemnity you for your legal liability to pay compensation and/or costs and expenses. ­­ Personal Accident Cover - This is like a benefit policy, which can be added to some policies or taken out as a standalone policy but is not a legally required cover like Employers Liability. Personal Accident cover can be taken out for all employees or certain key members and cover can be provide on a 24 hour basis or Occupation basis meaning whilst they are at work only .  Cover is provided for certain accidental bodily injuries detailed in the policy at a specified limit.
What is Professional Liability Cover?
Professional Liability - This covers claims brought against you for financial loss and is also known as Professional Indemnity. For example if you help service users with completing benefit forms or provide any financial advice and following that advice they allege they suffered a financial loss and could look to peruse a claim against you for that.
What does Building Sum Insured mean?
The building sum insured is not the value if you were to sell the property but should represent the re-build cost of the buildings which should take into account the full & current replacement cost of the buildings, inclusive of all professional fees. ­­ This should be reviewed annually to take into account inflation costs. It is also recommended a professional valuation for the rebuild cost is carried out at least every 5 years or possibly more frequent if a heritage listed building to ensure adequate insurance in in place and you are not underinsured.
What's the difference between Claims Made and Claims Occurred?
'Claims occurred' policies covers claims that have occurred during a period of cover even if the claim Is made after the cover has expired or cancelled. ­­ 'Claims made' policies provide cover for claims made against you and reported to the insurer during the policy period only. Claims notified after the expiry of this period – for example if the policy has not been renewed or if you have moved to another insurer – will not be covered unless the new insurer agrees to provide cover for these historic years (Known as Retroactive cover).
How much is Care Home Insurance?
The cost of Care Home Insurance can depend on a number of different factors such as; ­­
Number of service users in your care
The rebuild cost of your property
Value of contents within the property
Type of care you offer
Your CQC Rating or Inspection Reports
Location of your home or features within the property
Turnover
Claims history
Where Aldium4Care helps is because we are a specialist care home insurance broker we will take the time to get to know you and your business in order to make a quality presentation of your business to the Insurance market. We will liaise with them on your behalf to source the best deal available and present that back to you, Ensuring you have the right cover at the best price.
Can I pay for care home insurance in instalments?
You can spread the cost of your care home insurance into monthly instalments through one of our finance providers. We can provide you with a full cost breakdown at the point of quotation should you wish to use this payment method. It is important to note that by using a finance provider you will pay more than if you paid in full as it will incur interest based upon the amount financed. A full quote breakdown will be provided.
CONTACT US
What other Care Insurance Products can we help with?
Please take a look at the following insurance products we can help with:
Request a Quote
Enter your details below and one of our care specialists will contact you shortly.