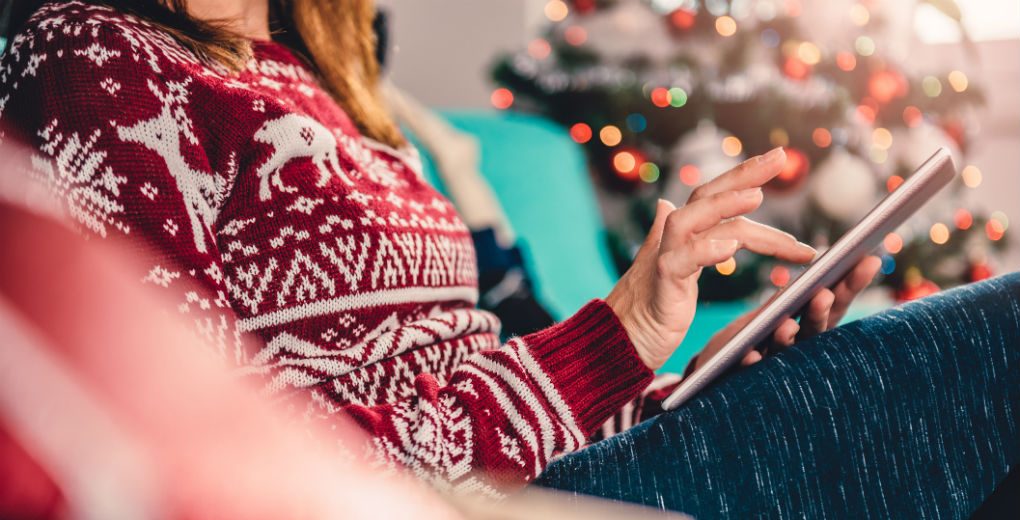 Only buy from trusted sellers
When shopping online, you're usually in safe hands when using websites for big name brands. If you've never heard of the vendor that you're buying from, it pays to be wary. That's not to say you should avoid buying from small sellers altogether. Trusted marketplaces like Etsy, Amazon, eBay and Notonthehighstreet.com host a safe platform for small businesses to sell their goods with a secure payment process intended to protect both the buyer and the seller.
Avoid using public Wi-Fi
It's tempting to switch to public Wi-Fi in order to conserve your mobile data, but this opens you up to a whole host of security risks. Did you know that when you access public Wi-Fi, anyone on the same network can view your digital communication traffic, including all the sites you view? Hackers could even be lurking on the Wi-Fi, ready to infiltrate your banking details. Stay safe by using a VPN or using your phone's own data.
Avoid 'too good to be true' deals
As the saying goes 'if it looks too good to be true, it probably is.' By all means, take advantage of Black Friday offers or end of season sales, as long as they're from legitimate sources. If every other store is selling it for £200, and you find it for £20 on buystufffromus.com – it probably isn't an offer worth taking up. If you're still tempted to buy from a site you've heard little about, try to read up about it from third-party reviews, but remember, anyone is able to write a review which means they're not always reliable.
Check your bank statements
It's best to keep a closer eye than usual on your bank statements over the Christmas period as this is a good way of checking whether your bank details have fallen into the wrong hands. If there are any transactions you aren't sure about, call your bank immediately. Any drastic changes to your credit report could also be an indication of fraudulent activity.
Scams and spoofing
Watch out for scam emails and websites. 'Spoofing' is when a hacker creates a website which is almost identical to its primary source, making it appear to be from a legitimate seller. Entering your card details into a spoofed site could leave you at risk to fraud as they proceed to sell on these details.
Hints & tips:
If the site starts with https:// this means it has been verified as secure, as opposed to http://
Look for the small green padlock at the start of the URL
Hover over the sender of the email to see the true address
Don't follow ads to a website, look for an item directly from the primary site
If you think a website link is suspicious, copy and paste it into another tab to see the true domain
Remain vigilant when you're shopping online this year and remember, when you do buy your presents, don't leave them on show under the tree. If you are concerned with the additional value in your home over the festive period, call Aldium Insurance to discuss your current home insurance on 0151 336 5581